[baldwin family]'It Was Tough For A While': Alec & Hilaria Baldwin Back In The Groove After Their Growing Family Too
  Reconnected! After going through a rough patch adjusting to two new babies, Alec and Hilaria Baldwin have found their groove again, an insider dishes.
  Article continues below advertisement
  The couple — who share kids Carmen, 7, Rafael, 6, Leonardo, 4, and Romeo, 3 — welcomed son Eduardo last September and daughter Maria via surrogate in March.
  Having six kids in a relatively short period of time is definitely a lot to handle, and this Hollywood couple took a reasonable amount of time to adjust.
  Article continues below advertisement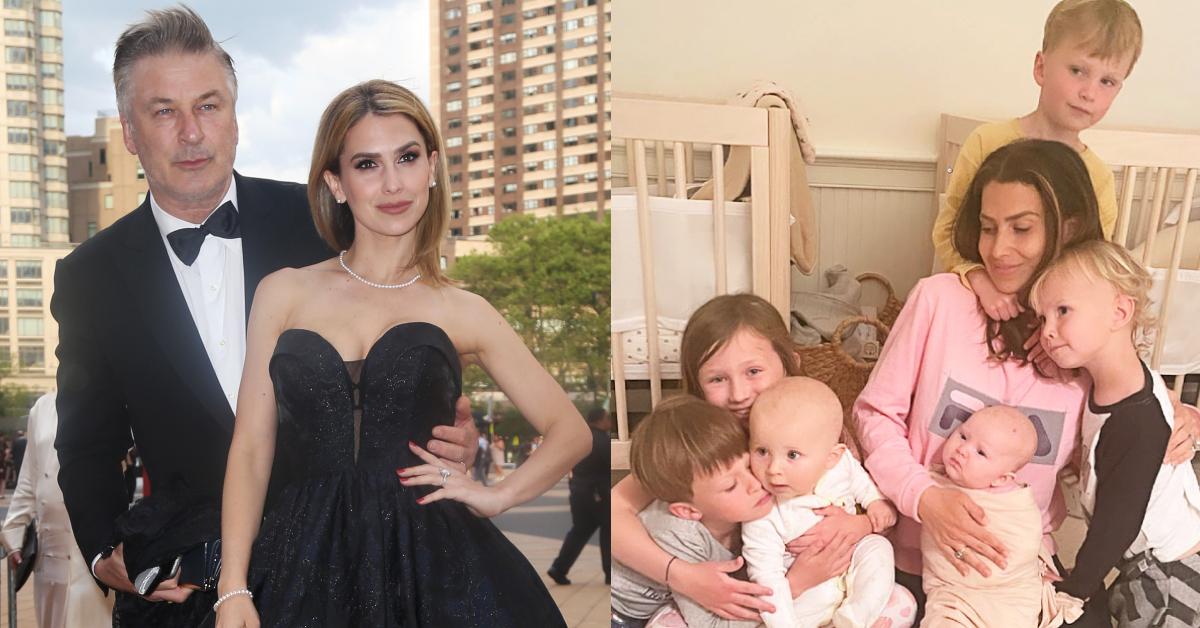 Source: MEGA. @hilariabaldwin/Instagram
  ALL IN THE FAMILY! HILARIA & ALEC BALDWIN TAKE ALL SIX CHILDREN TO 'BOSS BABY' PREMIERE IN NYC — PHOTOS
  Article continues below advertisement
  "They thought it would be a breeze, but growing their family so fast really took a toll on them mentally and physically," spills the insider.
  "They realized they can't do it all and hired extra help, which was a godsend because it gave them more time to look after themselves."
  Article continues below advertisement
  IS THERE TROUBLE BREWING BETWEEN ALEC & HILARIA BALDWIN? 'THE SITUATION ON THE HOMEFRONT IS BECOMING UNBEARABLE,' SPILLS INSIDER
  Alec, 63, has since shed 20 pounds by cutting back on junk food, the insider says, while fitness guru Hilaria, 37, has finally found some moments to relax and step out of mom mode.
  Article continues below advertisement
  "It was tough for a while, but they're over the hump," says the insider. "They're re-energized and their intimacy is back on track too. Alec and Hilaria are healthier and happier than they've ever been!"
  Back in April before they got extra help, a source told OK! that "Hilaria's up all night with feedings, and they're both tired and cranky, especially Alec, from taking care of the rest of the kids 24/7."
  Article continues below advertisement
  'IT'S A NONSTOP NIGHTMARE': ALEC & HILARIA BALDWIN HAVE THEIR HANDS FULL PARENTING 6 KIDS, SAYS INSIDER
  They didn't anticipate that the latest additions to the family would add such challenges overall. Actually, "he and Hilaria thought having one more kid would be a cinch, but they're at their wits' end!"
  An extra pair of helping hands here and there can make all the difference, and it seems like that's what happened with the Baldwins.
  Advertisement